A. Prof. Juann Hung
Xi' an Jiaotong-Liverpool University, China
Research Area: causes and consequences of currency crises, effects of globalization on income distribution, prospect and implication of Renmibi's internationalization
Experience: Dr. Juann Hung is a Senior Associate Professor in Economics, at IBSS. Dr. Hung was a staff economist at the Federal Reserve Bank of New York and then the lead international economist at the U.S. Congressional Budget Office. In those two posts combined, Dr. Hung provided policy analysis and recommendations to policy makers for over 20 years.
Dr. Hung has conducted research on a wide range of policy-related issues, including foreign exchange intervention, causes and consequences of currency crises, macroeconomic effects of globalization, and China's growth model and its implications. Many of her publications have been published in leading academic journals as well as policy issue briefs. Her work has been well cited by the academia, the business community, and policymakers. She co-edited (with Yang Chen) the book, "The State of China's State Capitalism: Evidence of Its Successes and Pitfalls," published in 2018 by Palgrave.
Dr. Hung received her BA in Economics from National Taiwan University, MBA in Finance from University of Oregon, and PhD in International Economics from New York University
Speech Title: Policy and institutional factors behind the extraordinarily high housing unaffordability in urban China
Abstract: The observation that the rise in urban housing prices has greatly outpaced that can be explained by fundamental variables—such as the rise in disposable income and population density—has led many researchers to theorize that China's policies and institutions are a key factor behind the extraordinarily high level of housing unaffordability in its major cities. Chief among those suspected factors are China's fiscal federalism, local governments' control of land ownership, and the system of promoting governmental officials based on the GDP growth rate in their jurisdictions.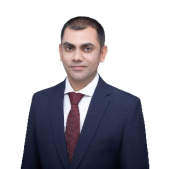 A. Prof. Sikandar Ali Qalati
School of Finance and Economics, Jiangsu University, China
Research Area: SMEs performance, Energy efficiency, Technology adoption, Entrepreneurship, Social media usage
Experience: A motivated Associate Professor with excellent educational credentials and hands-on experience in activities/event management, education, and research field. Skilled at performing quality control and managing several projects. Creates, develops, and fine-tunes various experimental study designs. Demonstrate excellent problem-solving skills with a keen eye for details; collaborate with faculty and students across different departments to conduct interdisciplinary research. Superb facilitator thrives in making maximum use of managerial, interpersonal, communication, presentation, and persuasive abilities, to conduct training programs and organize high-end professional courses.
Speech Title: Social media usage by Small and Medium-Sized Enterprises
Abstract: Although larger firms globally can adopt social media and other internet-based strategies without requiring additional resources, social media can be employed by small and medium-sized enterprises (SMEs) because of its low cost, technical manageability and ease of use, and its capability to connect with and reach to an ample number of consumers. The adoption of social media constantly growing enterprises in developing countries and is currently considered a key strategy in SMEs; conversely, SMEs are using several social media podiums. It is one of the most popular choices for small businesses in developing countries because it facilitates rapid and clear communication among two parties (e.g., firm-customer relationship), letting businesses understand customer needs and respond competently and proactively to these needs. Social media is also a somewhat low-cost choice for analytics, conversion tracking, content management, automated publishing, and customer targeting. Prior studies have asserted that SMEs usage of social media has several advantages. For example, it provides broader reach via brand engagement, improves knowledge sharing behavior and access to global markets through a virtual environment, and appeals to the SMEs' executives in relation to visualizing and considering distance, time, and geographic locations. Social media usage by SMEs is regarded as crucial in the entrepreneurship and business literature, both in developed and developing countries. It also enables SMEs to maintain their competitive position by strengthening customer relationships, with a positive impact on sales performance.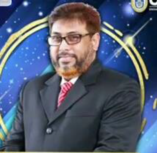 A. Prof. Md Rabiul Islam
Universiti Utara Malaysia, Malaysia
Research Area: international trade, environmental economics, political economy
Experience: Dr. Rabiul Islam is an academic and a highly profile researcher. He has more than 13 years of experiences in research as well as economics teaching. He is attentive to delegation and strikes to deliver the result with full commitment. As an economics academician, Dr. Rabiul Islam ensures his excellence in terms of teaching, sharing knowledge, creating new ideas, motivating his students and fellows. His core research areas are environmental economics, climate change, international studies, political economy etc. He taught several subjects in undergraduate and master's level of economics related which he used different softwares in his filed such as E-views, Stata, SPSS. His excellent teaching performance evaluation, which is evaluated by the students, reflects his teaching effectiveness at bachelor and master's degree level. Most of the times, he secured more than 95% in his teaching evaluation. He is involved with the supervision of Ph.D. scholars and internal reviewer at UUM as well as external reviewer in different universities in different countries. He received excellent service award in 2021 for his academic and research excellence in University Utara Malaysia as a significant recognition. In addition, he has not only contributed in UUM but also in Malaysian economy, that is why he received a Resident Pass Talent (RPT) in Malaysia which he got from Malaysian government. He has published over 150 papers in highly reputable journals and presented in international conferences in front of world-renowned audiences in the respective fields. He has also Scopus H-index 13, Research gate H-index 15, Google scholar H-index 24 which shows the internationally recognized and outstanding achievements.
Speech Title: Challenges Faced by Econometricians and Business Analytics and Their Overcomes
Abstract: In recent decades, econometrics and business analytics are the hot cake not only for academicians but also for industry engagement and practitioners. The primary research methodology in the fields of economics and business, as well as other social sciences, is econometrics and business analysis. The public and private sectors, as well as other countries, are in great need of people with the necessary skills and decision-making abilities.
Many Econometrics or Business lecturers, however, believe that Economics students do not have good attitudes about the topic and lack both economics and business analysis skills. Since attitudes are important for the learning process, this could be an issue for understanding the material and gaining business analysis or econometrics abilities.
It has been stated that a targeted course outcome should be the formation of positive attitudes.
Using a questionnaire to gauge students' attitudes toward econometrics or business analytics and their use of their abilities to attain their goals, this study examined how lecturers can determine if this result has been achieved in their courses.
At the conclusion of an introductory course in econometrics, it was given to undergraduate economics students for this study. There aren't any additional studies of this kind that are relevant to this topic. It would be highly practical to conduct additional study extending the preliminary instrument described in this paper to other courses, colleges, and nations. Additionally, systematic literature reviews (SLR) are conducted by observing and comprehending past trends and current patterns/themes in the big data analysis (BDA) research area, evaluating contributions, summarizing knowledge, and subsequently identifying limitations, implications, and potential future research avenues to assist the academic community in examining research themes/patterns.